Affiche pour la pièce de théâtre : / theater poster for :
On cherche encore - tragédie scientifique
de Laurent Nexon et Jean-Christophe Cassel
NeuroStra et Théâtre universitaire de Strasbourg - Artus
Affiche pour la pièce de théâtre à l'humour mordant
On cherche encore
, qui met en scène la recherche de financement dans le milieu de la recherche scientifique, et l'injonctions aux résultats. 
Theater poster for the biting humoristic play
On cherche encore (* still searching)
, which depicts the difficulties encountered in finding funds for scientific research, and the expectations of quick concrete results. 
"La professeure Jourdain et son équipe sont aux abois : plus un rond pour la recherche ! Rien, ni kopek ni radis ! Que faire ? A quelle porte frapper ? L'Etat ? l'Europe ? Ne faut-il pas un projet d'excellence, impactant, innovant pour être financé ? Comment convaincre qu'on est plus excellent que les autres dans l'excellence ? Comment rester un chercheur dans une machine politique et administrative à laquelle rien ne prépare ? Et jusqu'où aller lorsque chercher revient à chercher des sous, du blé, de la thune ?
On cherche encore est une pièce à l'humour noir qui interroge sur le système de financement de la recherche publique en France et en Europe, sur la course à l'excellence et à l'innovation, et sur la mise en place d'un système compétitif censé assurer la qualité de la recherche scientifique réalisée dans les laboratoires, mais qui place en réalité les acteurs de cette recherche dans des situations ubuesques qui les contraignent à sacrifier une part de leur éthique professionnelle."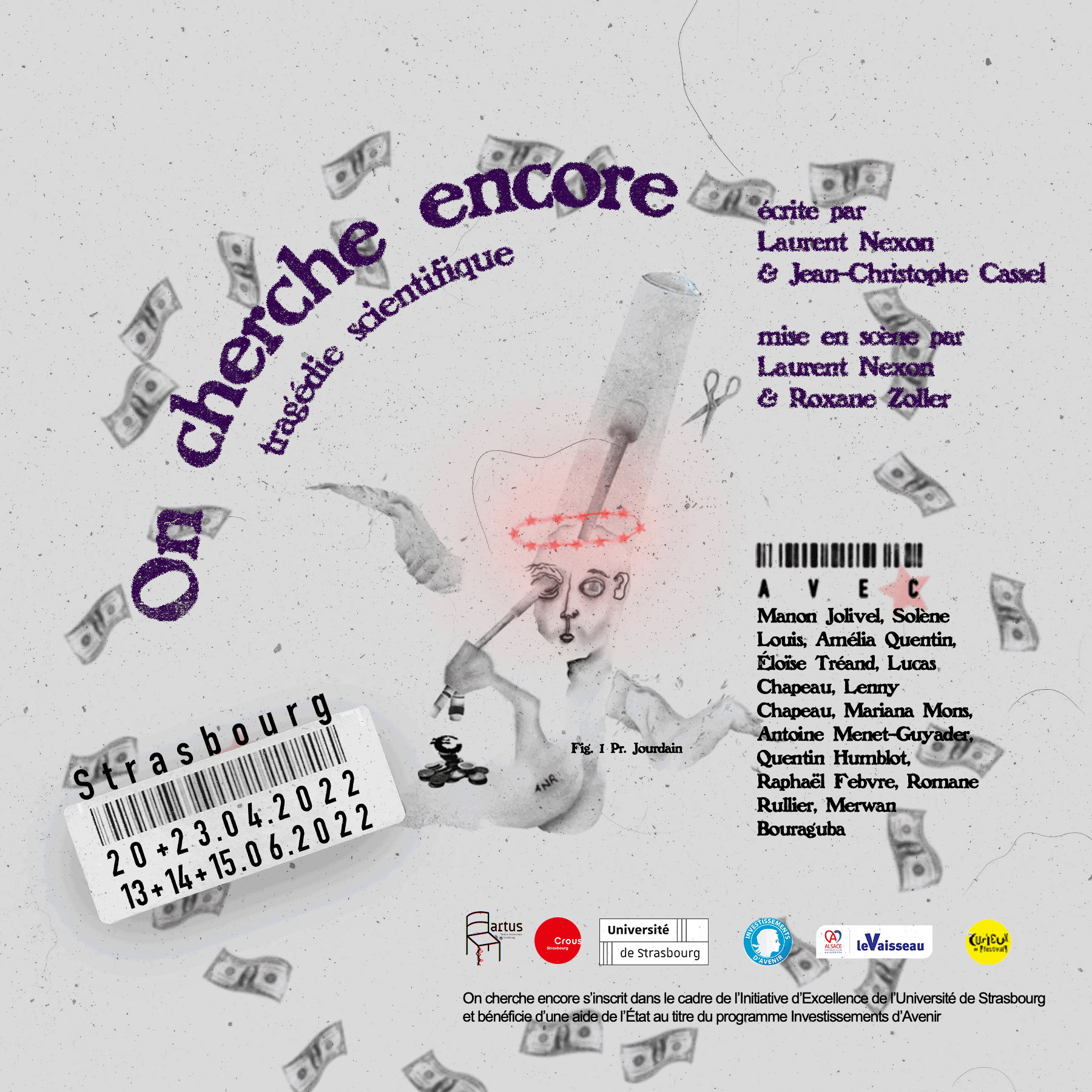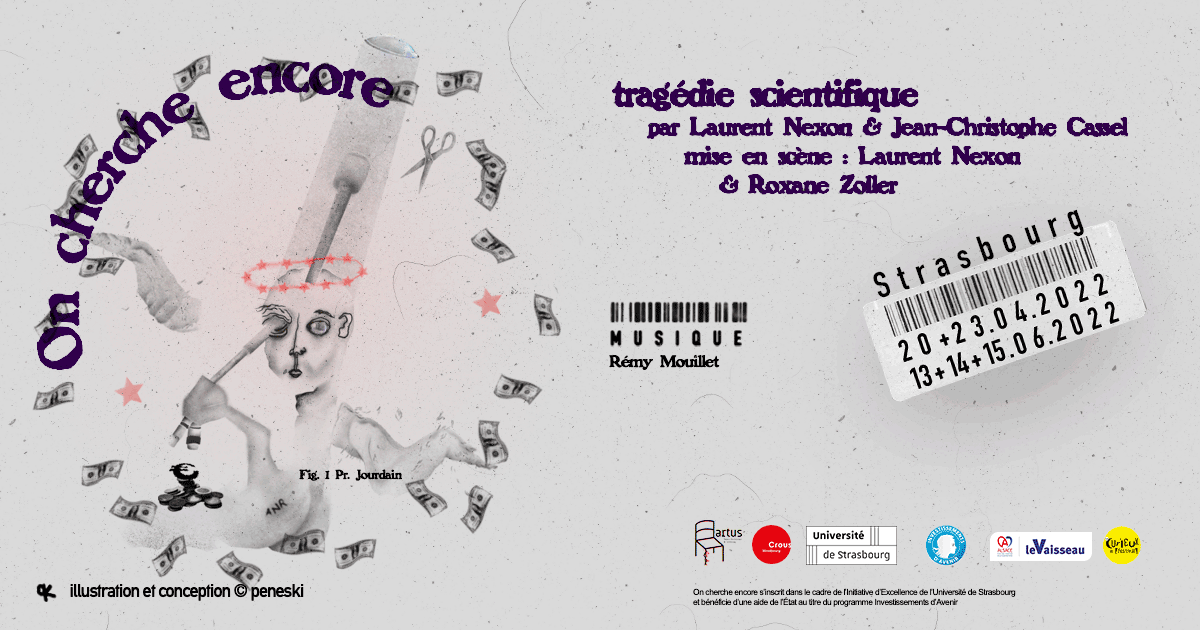 Visuels de promotion pour Instagram et Facebook / Instagram and Facebook promotion visuals