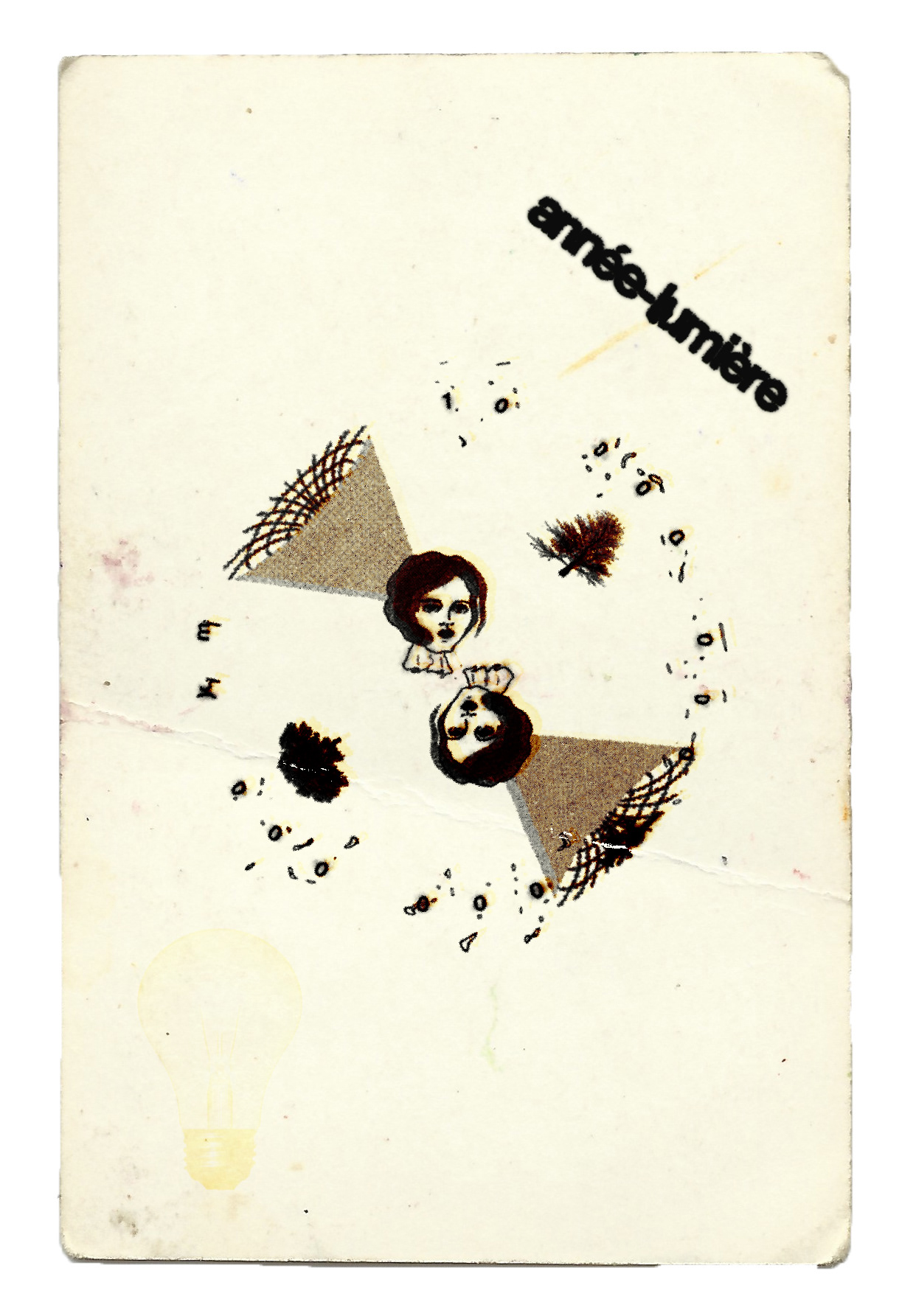 My inspiration / Mon inspiration
In 1954,

Francis Ponge

(french poet) was commissioned by the French electricity company, in order to write a poem fot the glory of Electricity. In this prose poem called

Text on Electricity (1954)

, Ponge name whom he considers to be the 20th century science's new goddesses :

Angström, Light-Year, Core, Frequency, Wave, Energy, Psi Function and Uncertainty. 
En 1954, le poète

Francis Ponge

s'est vu commandé par la compagnie d'électricité française un poème à la gloire de l'Electricité. Dans son

Texte sur l'électricité (1954)

, Ponge se plaît à nommer les déesses nouvelles de la science du 20e siècle :

Angström, Année-Lumière, Noyau, Fréquence, Onde, Energie, Fonction-Psi et Incertitude

. 
" Nous voici donc revenus à un temps tout pareil à celui des Cyclopes, bien au-delà de la Grèce classique, bien au-delà de Thalès et d'Euclide, et presque au temps du Chaos. Les grandes déesses à nouveau sont assises, suscitées par l'homme sans doute, mais il ne les conçoit qu'avec terreur. Elles s'appellent Angström, Année-Lumière, Noyau, Fréquence, Onde, Énergie, Fonction-Psi, Incertitude. Elles aussi, comme les divinités sumériennes, stagnent dans une formidable inertie mais leur approche donne le vertige. Et sur leurs tabliers sont inscrites les formules, en écriture abstraite, en hautes maths."
Francis Ponge, Texte sur l'Electricité, 1954
In this moderne science pantheon, science is intrinsically related with its applications, that is to say : technoscience. Science is part of our daily life, and its goddesses sit in our TV, our microwave, in our walls and our light bulbs. They ensure our confort : but we usually notice her when our devices fail on us. Let's pay tribute to this fairies. 
Dans ce panthéon de la science moderne, cette dernière est profondément liée à ses applications : que l'on appelle aussi technoscience. Elle fait partie de notre quotidien, et ses déesses trônent dans notre TV, notre micro-onde, dans nos murs et nos ampoules. Elles veillent sur notre confort : mais on ne leur prête généralement attention que lorsque nos appareilles dysfonctionnent. Rendons ainsi hommage à ces fées malicieuses !